---
---
Seven-stage Air Purification Technology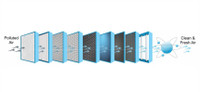 The Beta 350 air purifier has a seven-stage air purification technology which includes Pre-filter, Anti-bacterial filter, H13 grade HEPA filter, Activated Carbon filter, Photo Catalyst filter, Ultra Violet lamp, and an Ionizer. The Pre-filter removes coarse particles which prolongs the life of other filters and improves this air purifier's overall performance. The anti-bacterial filter kills air-borne bacteria and prevents infection. The HEPA filter absorbs particulate matter and prevents the transmission of virus. It also removes fine dust particles up to 0.3 microns. The Activated Carbon filter decomposes harmful gases like H2S and NH3 from the air. The Photo Catalyst filter neutralizes allergens, mildew, and infectants. The Ultraviolet filter effectively kills micro-organisms and sterilizes the air from bacteria and virus, and the Ionizer generates a high density of ions to improve the air quality in your home.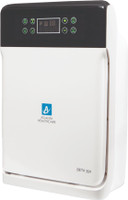 Multiple filters in this air purifier work in total synchronization to get rid of various indoor pollutants in the air.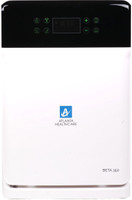 This air purifier's seven-stage air purification technology effectively combats air pollution in the Indian environmental conditions. You can trust this air purifier to keep the air in your home fresh and healthy so you and your loved ones are safe from ailments like allergies, asthma, and air-borne infections.
Other than making indoor air fresh and pure, the Beta 350 air purifier generates 3.8 million negative ions per cubic meter. These ions are commonly found near waterfalls, mountains, and forests which is why these places are abodes of calm. The Beta 350's ionizer produces negative ions that turn your home into a relaxed and peaceful haven.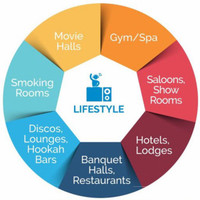 This plug-and-play air purifier has a filter change indicator, and can be operated both with a remote or manually. This purifier is ideal for home, hospitals, guest homes, and even small offices. The timer and sleep modes are added for your convenience.
---